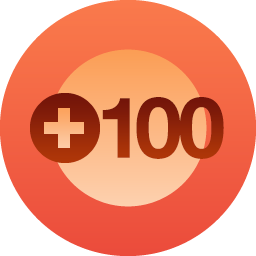 Approximately two weeks ago, WordPress congratulated me because my website has attracted 100 followers. I've not mentioned this, up till now, for two reasons…
I don't like to brag.
Quality is more important than Quantity.
Indeed, YOU really do mean far more to me than the statistics appearing in my Dashboard's graphs and readouts… reports, which, if taken too seriously, can seem obsessively goal oriented, overly analytical and unduly dehumanizing.
However… my above concerns would never prevent me from liberally expressing my gratitude.
That's because YOU, the residents of this wonderful WordPress Community, have been taking precious time out of your busy lives to read my blogged prose and poetry and listen to my musical Blogcasts. You've been clicking my "Like Stars" and posting comments, too.
When YOU make that "little red dot" appear in my screen's upper right-hand corner and ring my email chime YOU bring joy into my life.
I'd like to wholeheartedly thank all of YOU for all that YOU do for me, each and every time we enter our shared, virtual, WordPress world!