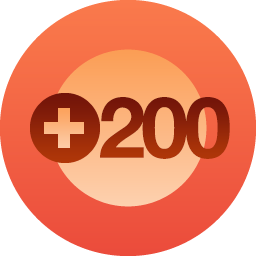 In the Grand Scheme of Life,
Quantity is not all that meaningful.
Quality IS what makes both the WordPress and Real World go 'round!
You, my 200 WordPress followers are the personification of Quality.
I see this Q-force in all your posts, too!

My heartfelt Thank-You to you all!
My Thanks, too, to those who check out my posts but don't follow! 
In the days ahead, I'm sure the limitless power of that Q will apply to all who I've yet to meet, as well.
While I wish this blog's companion video could've been a bit less gender specific, the overall sentiments of gratitude are what really matter.